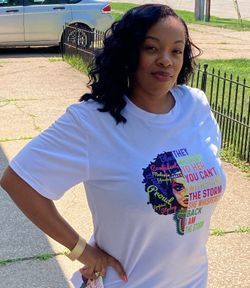 Dawn Dorsey 12 Month CDA 2019-2020
Prior to me signing up for the CDA, I was very nervous & unsure. I thought I would be taking on too much, while attending classes, & working full time. I did have to adjust some things & give up my tv time & some other hobbies, but it was worth it.
I knew that I needed to do this for me & the incentives were an added bonus! I made a commitment & stuck with it. The classes were very informative & each session had valuable information. I encourage anyone that is pursing early learning child care to consider obtaining your CDA .
The test was not as hard as I thought it would be. I studied and took good notes & that helped me with the exam. The observation, can be relaxing & not intimidating if you be yourself. If this is what you're passionate about, it will come natural to you! Please take advantage of this wonderful opportunity! You owe it to yourself!
---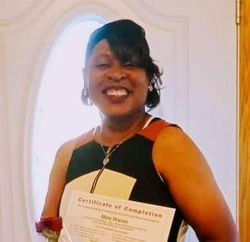 Mary Warren 12 Month CDA 19-20
To Delisa Nelson, Marianne Pierro and the entire Child Care Resource Center, Thank You!! It's because of this program I have renewed fight and determination for continued education. For years I always made short term and long term goals. Being a wife, mother and grandmother along with other responsibilities, unfortunately those goals got put on hold because of family health issues. All my goals short and long were halted and I lost focus.
In the past I was connected to programs and agencies that mentioned CDA, I never got things going but CCRC made a believer out of me. They reached out to our Center after we opened and told us all the programs that were available. One was the CDA Academy. Unfortunately I missed that deadline classes had already begun.  You can believe Child Care Resource Center reached out to meet in a timely manner and informed me about their upcoming classes, in which I was able to register and begin in July 2019. I'm the type of person that needs hands-on and have to have access to the Instructor and they made that available. She was available both before and after classes. Not only was our instructor available but other members of the team always made themselves available and did appear in person as well as showed up on our virtual sessions. They walked us through the whole process and reassured us that no questions were dumb questions, and if we needed any assistance throughout this process that they were there for us. They were there from the beginning to the end. Thank you Child Care Resource Center and your entire staff!! I will recruit and encourage students to come through your program. Together We Get The Job Done!!!