Evening of Appreciation - Featuring the comedy of Larry Weaver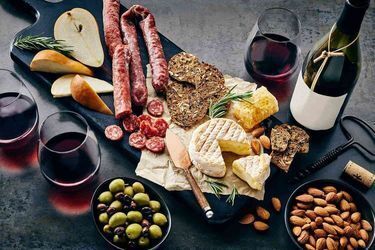 The Child Care Resource Center will host an Evening of Appreciation at The Winerie in Sandusky, Ohio. The evening will recognize community partners and feature the comedy of LARRY WEAVER - Positive Message & Clean Humor.
Larry uses humor and show business anecdotes to illustrate the keys to maintaining a positive attitude. These skills are crucial to success in any venture, whether your focus is on Leadership, Customer Service, Sales, Safety, or simply Having More Fun at Work.
The CCRC will award and recognize the following:
Meliss Klorer leads the Northwest Ohio Regional Child Abuse and Child Neglect Prevention Council which includes 16 counties
Kiara Williams - Health Education Specialist for the Lorain County Health Department and who is lead for the Ohio Healthy Programs initiative for Erie, Huron, Lorain, Sandusky and Seneca counties.
Alec Hagerty - CCRC Board member for over 12 years
Acknowledgements:
All programs with an Ohio Healthy Program designation
All community-based programs that have hosted or will host a Parent Cafe
SUTQ rated programs